Custom Enamel Pins
Say it fun-sized with custom pins for you and your crew. We combine our pin ​​expertise and the highest quality materials to create lasting memories through tiny tokens.
*You can order less than 100 pins, but the manufacturing price significantly increases under this minimum, so we recommend starting here. Actual cost for custom pins depends on how many you order, pin size, and the complexity of the design.
Bringing your pin to life
Ideation
Tell us all about your project idea using the form below. The more detail, the better!
Design
We'll collaborate with you to create the most epic design for your pin and refine until it's *chef's kiss* and ready for production. Send us your preferences, or we'll pick out the perfect metal, pin clutches, and packaging to complement the design.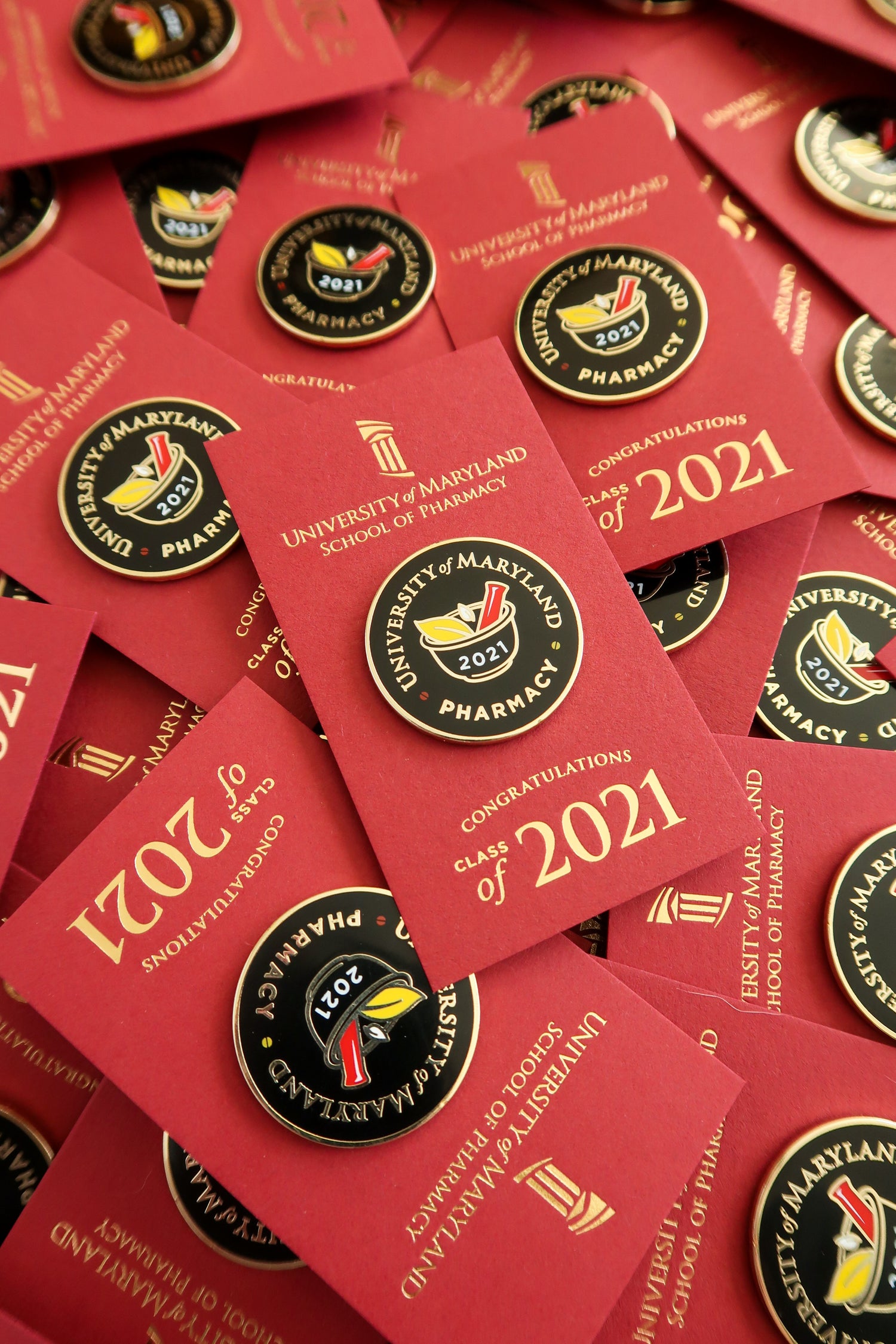 Production
The pins are sent into production and take about 3-4 weeks until they're in our hands. Once we've received them, we'll send pics (because duh), then we check each one for quality and carefully attach them to their backing cards.
Delivery
The best part! It's time to deliver these fun-sized babies to you and unleash them into the wild. We'll hand-deliver them if you're local, or ship them Priority Mail and send you a tracking number as soon as they're out the door.
Tell Us About Your Idea!
We can't wait to dream up a custom pin with you. Tell us what you're looking for below.